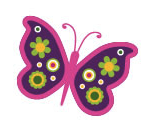 Please check out Bilocated's feature in Mums on the Go May newsletter (please check the link!). MOTG are a fantastic local website for local families, where you can:
– find out what's on and where to go with the little ones,
– sign up for regular mum meets and events,
– buy and sell pre-loved baby items.
The website is run by the lovely Victoria Nicol, who will answer all your questions re membership and how to maximise the use of your card. Alex is a proud owner of one such card and uses it when out and about with her little one (for example, earlier in the week in the Jitterbugs cafe).
All the best for the Jubilee long weekend. Hope you all have a fantastic time, even if the weather is not agreeable.